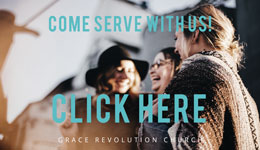 SIGN UP TO RECEIVE TEXT MESSAGES FROM GRC! Just TEXT GRACEREV TO 84576
Sunday, January 06 10:30am Service, Pastor Prince (video) -Join us at Vision Sunday on January 6 as Senior Pastor Joseph Prince shares the now word for us for the year ahead. Come catch a powerful and Spirit-inspired vision for your year ahead!
Wednesday, January 09 Zone Leader Meeting
Sunday, January 13 10:30am Service, Pastor Prince (video)
Sunday, January 20 10:30am Service, Pastor Sam Gabriel (live) We've also got something special for you on January 20, 2018 as we celebrate the fifth anniversary of Grace Revolution Church, you don't want to miss this! This Service will be a family-friendly experience. Rock Kidz will not be available but your children are encouraged to join us in the Sanctuary!
Friday, January 25, 8:00PM TO 9:30PM @ GRC MULTIPURPOSE ROOM - YOUNG ADULTS (YA) SERVICES: FRIDAY NIGHT LIGHTS!
Are you excited for the first YA service of 2019?! Come expectant to receive your special portion from the Lord in a special time of worship and a fresh word from Pastor Josh!
It's gonna be a night filled with fun, love and people who care about YOU so bring a friend and come hang out with us—doors open at 7.30pm. We'll see you there! For parents with infants or children up to sixth grade, do note that childcare will be available while you enjoy the service. Click here to register for childcare We're excited to have you join us! -email grc@gracerev.org for info
Sunday, January 27 10:30am Service, Pastor Prince (video)
AVL, Worship & Creative servers meeting
Monday, January 28 RK Core Team Conference Call -email claire.coates@gracerev.org for more info
Thursday, January 31 REV Server Conference Call -email peace.montgomery@gracerev.org for more info